Mobile And Stationary Yard Ramp Rentals
Yard Ramp Rentals starting from $300.00
Some of our yard ramp rentals are available to buy
Some of our used yard ramps are available to rent
Are you in need of a Stationary or Mobile Yard Ramp Rental?

Medlin Ramps is your ANSWER!
​ We know when renting a Yard Ramp, the main challenges are availability and location of the nearest ramp to your facility. This is why Medlin Ramps has worked so hard to be your best choice when renting is the answer.
Before you make a final decision on your rental, we have put together some qualified information for you.
What are the Pros of a forklift ramp rental:
Small investment to increase productivity
Short and Long term rental available
Change your mind about a rental? Receive a credit towards a purchase of a yard ramp to meet your needs.
What are the Cons of a forklift ramp rental:
Availability to find a ramp to fit your timeline
Availability to find a ramp near your location
Expense of Freight To and From
Long-term rentals could ultimately result in you have owned a new ramp at a lower cost.
Medlin Ramps are one of the few Yard Ramp manufacturers that provide mobile yard ramp and stationary yard ramp rentals and have THREE manufacturing facilities. We have one located in California, One in New Mexico and the other located in North Carolina. Having two plants allow us to meet your Yard Ramp needs coast to coast. Medlin Ramps has teamed up with qualified partners to become the largest rental ramp network in the USA.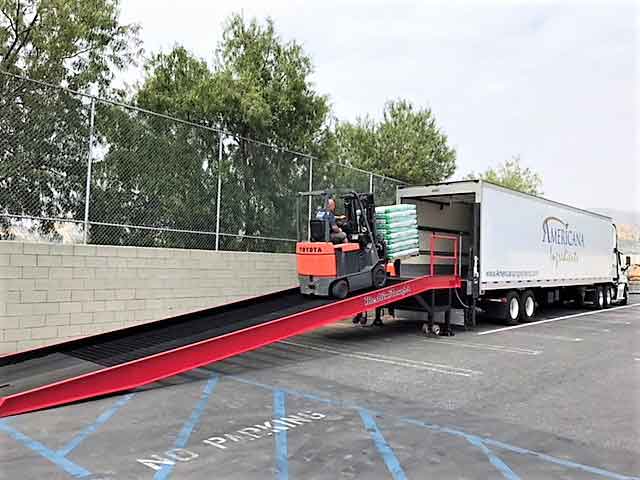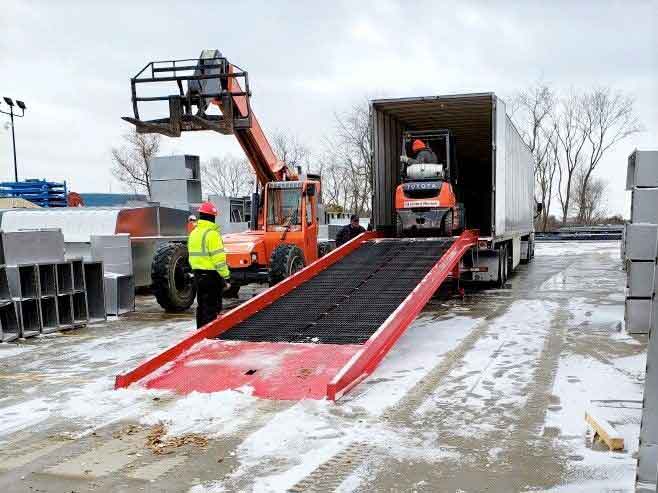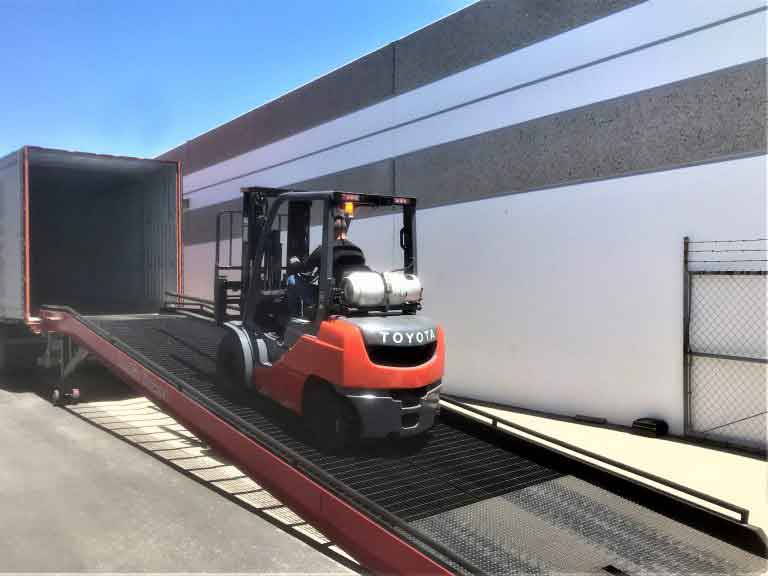 What Are The Pros Of A Forklift Ramp Rental
What Are The Cons Of A Forklift Ramp Rental
Medlin Ramps manufacturing facilities are located in CA, NM, and NC. We process a massive tonnage of materials to produce a wide range of products, both stocked and custom:
"OUR COMMITMENT TO EXCELLENCE IS SERVING THE USA, ONE CUSTOMER AT A TIME!"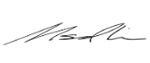 Looking to sell a yard ramp?
Do you have a yard ramp not needed anymore? Want to sell your used yard ramp?