Used Yard Ramps For Sale In Stock Near You
If you would prefer a yard ramp in good condition, but for a cheaper price, the Medlin used yard ramp is a perfect purchase for you. We have both used stationary yard ramps and used mobile yard ramps available for sale. Again, both the stationary and mobile used yard ramps get the job done, but for not as high of a cost. The used yard ramps, whether stationary or mobile, are available from 16k to 40k. All ramps come in Medlin's safety red color.
Call us today to see the range of used yard ramps available, sizes and specifications. At the same time, you can also customize widths and lengths to make a perfect fit for your facility and any specific needs or challenges. We are here to help find the perfect used yard ramp near you to help grow your business.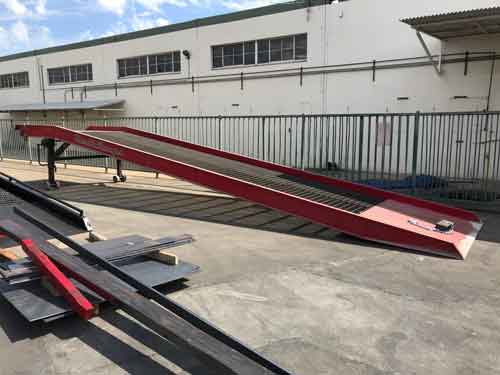 No ground access? No problem. The Medlin used yard ramp provides you with safe and reliable access from ground to dock.
Have you ever used a used yard ramp? If not, you're definitely going to find a solution for your logistic problem. If you need a cheaper alternative for a yard ramp and want to use the ramp at a preferred location, purchase a used stationary yard ramp and start maximizing the full potential of your facility. Or if you need to use a used yard ramp at more than one location at your facility, a used mobile yard ramp will get the job done!
Living in a Material World?
A serrated grating surface has proven the most reliable all-weather traction available. This grating also prevents unwanted build-up of derby. We use heavy duty carbon steel channel framing. At each end of the ramp, we provide a diamond plate surface to allow a smooth transition from ground to container.
Medlin ramps come with the following options: We offer extended curbs for variation for abnormal wheel height. Medlin can provide handrails allowing your stationary ramp or mobile yard ramp to become a personnel walk ramp. All our products come with Safety red for high visibility. We also offer custom paint as well. For mobile yard ramps specifically, we have off road wheels for nonpaved surfaces.
Stationary Yard Ramps: We have designed our ramp to work when you do. We build each ramp to maximize your operation. With budget in mind, a steel stationary ramp is an obvious solution versus a concrete approach ramp. A concrete ramp has 4 major downfalls:
Mobile Yard Ramps: Hydraulic failure is not a concern with a Medlin yard ramp mobile. We have designed our ramp to work when you do. We use a 2-speed manual crank system to raise and lower the ramp. This system has been proven in the trucking industry for decades. Your operator safety is guaranteed with our traction surface and our quick style safety chain design. Our standard ramp features 4) 3×8 Iron Core poly wheels for easy mobility.
Medlin Ramps manufacturing facilities are located in CA, NM, and NC. We process a massive tonnage of materials to produce a wide range of products, both stocked and custom:
"OUR COMMITMENT TO EXCELLENCE IS SERVING THE USA, ONE CUSTOMER AT A TIME!"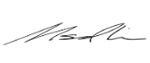 Looking to sell a yard ramp?
Do you have a yard ramp not needed anymore? Want to sell your used yard ramp?
More Yard Ramp Information